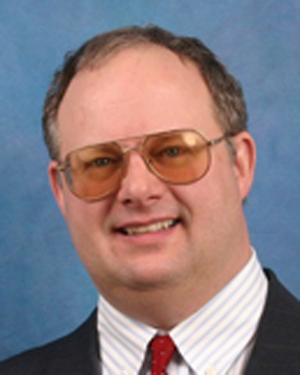 Welcome. My name is Philip H. Corcoran. I am a software engineer who programs microcontrollers, communications systems, databases, mathematical models, analytical reports and related interactive applications.

I have college degrees in computer science, mathematics, statistics and geo-information science (GIS), and I have practical knowledge of electronics. I have more than forty years of professional experience in developing automated data acquisition, analysis, reporting and control systems.
---
Corcoran Scientific
Corcoran Scientific is my hobby of designing and programming microcontroller‑based electronics. I build sensor and control systems using Arduino, Raspberry Pi and advanced programmable technologies.
My interests include:
Data Acquisition
Sensor network and gateway solutions.
MQTT, CoAP, XML, RESTful and FTP communications.
Data parsing, cleaning and filtering programs.
Database ETL programming.
Data Analysis
GIS (GPS) analysis.
Statistical analysis.
Mathematical modeling.
Optimization programming.
Predictive modeling.
Data Reporting
Website programming.
Mobile device applications.
Automated alerts by email or SMS.
Written documents, slideshows and visualizations.
Electronics
Microcontroller programming.
Modular sensor and control systems.
IoT networks and gateways.
Wireless device communications.
RF and IR decoders and repeaters.
GPS logging and tracking devices.
Battery and solar-powered devices.
Technology Specialties
Arduino®, ESP8266™, ESP32™, STM32® and PSoC® embedded programming in the C/C++ language.
Raspberry Pi®, BeagleBone® and Linux® programming using the C/C++, Java® (Pi4J) and Python® languages.
Windows® programming in the C# and Visual Basic languages.
Communications by ISM RF (433-MHz, NRF24L01, LoRa, etc.), Bluetooth, WiFi, GSM, GPRS and satcom.
Data packaging using CSV, XML and JSON.
PostGIS™ database programming in the PL/pgSQL language.
Analytical programming in the R language.
Mathematical programming in the Octave language.
GIS products using QGIS® software.
Linear Programming in the AMPL® language.
Website programming in the HTML, CSS, JavaScript and PHP™ languages.
Mobile app programming for Android™ devices.
FreeRTOS™ and Qt programming.
Legacy programming in FORTRAN, COBOL, Pascal, Ada and assembly languages.
Please contact me by email at philip@corcoranscientific.us.
---
Corcoran Scientific is a
PHCSoft
enterprise. Mailing address: PHCSoft, 15 Lincoln Street 383, Wakefield, MA 01880 USA. Voicemail: 339-293-7251.
Updated June 10, 2021.