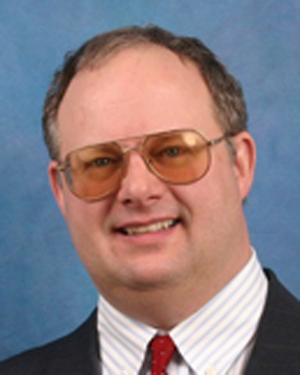 Welcome. My name is Philip H. Corcoran. I am a software engineer who programs microcontrollers, communications systems, databases, mathematical models, analytical reports and related interactive applications.

I have college degrees in computer science, mathematics, statistics and geo-information science (GIS), and I have practical knowledge of electronics. I have more than forty years of professional experience in developing automated data acquisition, analysis, reporting and control systems.
I work as a software engineer in the Massachusetts North Shore area. Currently I am under contract to a company that makes automated test equipment. A full-career version of my professional resume is available at career.corcoranscientific.us.
---
Corcoran Scientific
Corcoran Scientific is my part‑time hobby business for discovery projects focused on microcontroller‑based electronics. I design and program electronic devices using Arduino, Raspberry Pi and advanced programmable technologies. I offer free discovery research to help innovators develop practical project plans, and I provide professional programming and prototyping services.
Data Acquisition
Sensor network and gateway solutions.
MQTT, CoAP, XML, RESTful and FTP communications.
Data parsing, cleaning and filtering programs.
Database ETL programming.
AWS® IoT solutions.
Data Analysis
GIS (GPS) analysis.
Statistical analysis.
Mathematical modeling.
Optimization programming.
Predictive modeling.
Data Reporting
Website programming.
Mobile device applications.
Automated alerts by email or SMS.
Written documents, slideshows and visualizations.
Electronics
Microcontroller programming.
Modular sensor and control systems.
IoT networks and gateways.
Wireless device communications.
RF and IR decoders and repeaters.
GPS logging and tracking devices.
Battery and solar-powered devices.
Technology Specialties
Arduino®, ESP8266™, ESP32™, STM32® and PSoC® embedded programming in the C/C++ language.
Raspberry Pi®, BeagleBone® and Linux® programming using the C/C++, Java® (Pi4J) and Python® languages.
Windows® programming in the C# and Visual Basic languages.
Communications by ISM RF (433-MHz, NRF24L01, LoRa, etc.), Bluetooth, WiFi, GSM, GPRS and satcom.
Data packaging using CSV, XML and JSON.
PostGIS™ database programming in the PL/pgSQL language.
Analytical programming in the R language.
Mathematical programming in the Octave language.
GIS products using QGIS® software.
Linear Programming in the AMPL® language.
Website programming in the HTML, CSS, JavaScript and PHP™ languages.
Mobile app programming for Android™ devices.
FreeRTOS™ and Qt programming.
Legacy programming in FORTRAN, COBOL, Pascal, Ada and assembly languages.
Discovery Research

Discovery research is my process for helping innovators develop practical project plans. Innovators often come to me with general ideas about what they want, but with essential details yet to be worked out. Before the cost and expectations of a project can be estimated the requirements have to be written out in reasonable detail, essential features must be separated from convenience features, and practical technology solutions must be researched. Discovery research involves back-and-forth communication between myself and the innovator, and usually takes about a month. Discovery research is a hobby aspect of Corcoran Scientific: I offer discovery research for free and without obligation. Any agreed follow-on work is billed as professional services.
Services Information
Corcoran Scientific is a part‑time hobby business conducted at leisure from Massachusetts through email. Corcoran Scientific does not provide on‑site services or accommodate urgent requests.
Corcoran Scientific designs and programs prototype microcontroller‑based electronic devices using commercially‑available technologies and operating at under 30VDC.
Discovery research is free; all other work is billed as professional services. The scope of discovery research for each project is at the discretion of Corcoran Scientific. The cost of paid work for a project cannot be estimated until discovery research is done.
One goal of discovery research is to produce reference designs. Reference designs are for planning purposes only and are not intended as functional works. Reference designs provide a starting point for prototype development.
Prototypes are field-usable, but only provide necessary features. Attractiveness and convenience are omitted. Prototypes are not "pretty."
Minimum prototype cost is $600. Minimum build time is three months. Individual project cost and schedule is estimated after discovery research.
Finishing work adds convenience features to the prototype work, such as attractive physical enclosures, appealing web pages, and easy-to-use mobile phone apps.
Corcoran Scientific subcontracts most finishing work out to specialized professionals, after successful prototype testing. The cost of finishing work is driven by the convenience features desired.
Devices that include motors or actuators, or that operate in special environments, may require custom mechanical design and fabrication which can add significantly to prototype and finishing costs.
Features that require cloud services, such as telecommunications services, websites and mobile phone apps, may involve ongoing subscription and update costs.
Commercial products are finished products that have been redesigned for manufacture, and which have been tested and certified for consumer or industrial use. Corcoran Scientific does not offer commercial product design, due to the high costs involved.
Confidential agreements (NDAs) are made with established clients only. Equity offers are not accepted. Corcoran Scientific does not accept projects for automated financial (investment, gambling or cryptocurrency) applications. Corcoran Scientific does not offer tutoring or academic assistance. Anonymous communications are ignored.
All business of Corcoran Scientific is conducted under the laws of the Commonwealth of Massachusetts.
Please contact me by email at philip@corcoranscientific.us.
---
Corcoran Scientific is a
PHCSoft
enterprise. Mailing address: PHCSoft, 15 Lincoln Street 383, Wakefield, MA 01880 USA. Voicemail: 339-293-7251.
Updated November 17, 2020.